Gifts that matter
Now that the days are getting shorter, we're starting to think about how we can treat our loved ones at Christmas with practical and beautiful gifts that last. Here are some thoughtful and useful gift ideas that are suitable for your nearest and dearest. We've got something for everyone ranging from the picky relative to the friend who's got everything.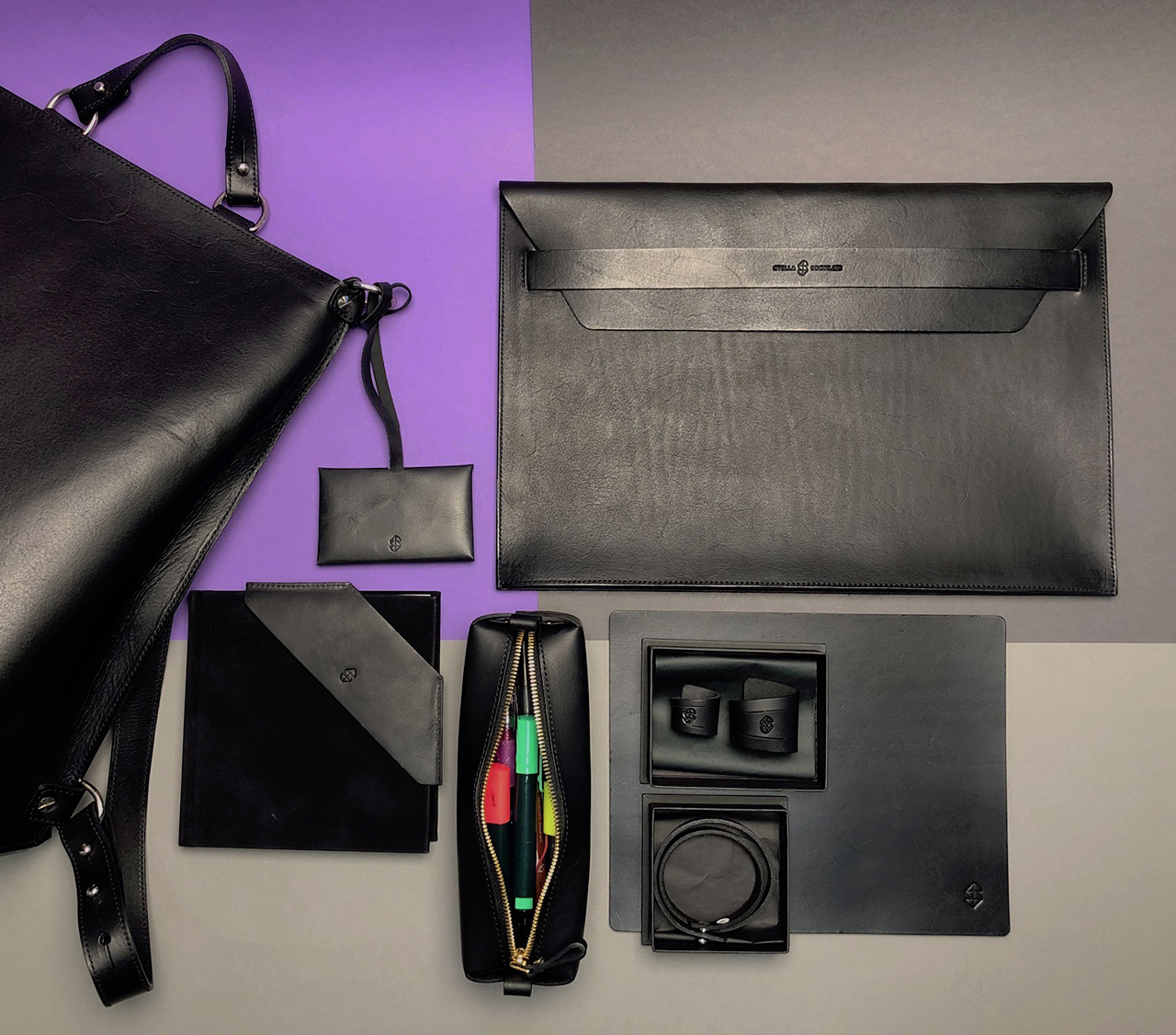 Less stress with organised cables
Life's too short to spend it on untangling cables. Our cable organisers keep your bags and pockets neat and tidy so everything you need is always at hand. The smaller organiser is perfect for headphones or a phone charger and the larger one suits laptop chargers or extension cords. The cable slot in the organiser ensures you won't lose it when you're using the cable. The organisers might be small but they punch way above their weight. They're a very practical gift for everyday use.
A wristband just for you
Our leather wristband is a great accessory that completes any outfit. You can personalise it by including the recipient's name or some text that makes it special. There are two different widths to choose from and you can also decide whether you want rivets or a special geometrical design. Our wristbands are suitable for both women and men.

For the connoisseurs
In the era of binge watching and podcasts, taking time to delve into a physical book is a real luxury. While you're carried away to faraway worlds, letting your imagination run wild or expanding your knowledge with fascinating facts, our bookmark helps you ensure that you never lose your place in the book. You can add a name or special text to the bookmark to make it even more special.
A gift of creativity
If your dear friend loves to write or draw, encourage them to use their creativity with our pencil box – they've got more important things to do than look for their favourite markers and pens in the endless drawers. Creating something is the easiest way to experience joy. A beautiful pencil box invites to create and reminds of the necessity of dreaming and being playful.
For the tireless adventurers
Taking time for yourself and discovering something new is important. Who wouldn't enjoy a top-up to their travel fund for Christmas? Our luggage tag is a nice little thoughtful addition that makes a cash gift feel more special and personal. It comes with a label that the owner can fill with their contacts. Those who use business cards, can also use it as a business card holder. We can add a name or text to this too.
For the tech-savvy commuters
A long-lasting vegetable tanned leather laptop sleeve is a great gift for a friend who works a lot on a laptop and has to carry it around daily. Or maybe you want to join forces with others to delight a colleague with a thoughtful gift? The sleeve is custom-made based on the measurements of the laptop and we also offer a model with a flap. You can add a leather mouse pad and cable organisers for a complete set for a portable office.
A gift of quality time together
Sharing an experience together is a present you won't forget. Come together to our leather workshop to make your own wristband or a key holder. In addition to learning a new skill, you'll also get to know more about leather as a material. This is the perfect gift for everyone who spends a lot of time on computers or who want to make something with their hands. We also offer a longer course where we'll meet several times and, in the end, you'll walk out with a great sense of accomplishment and a bag you made yourself.
A gift of choice
What if you want to give a gift from our collection but you're not sure what it should be or which color to choose? Our gift card helps you solve this problem. Gift cards can be used also for taking part in workshops.
We hope that some of our suggestions gave you food for thought about what to get people for Christmas. Visit our studio shop or browse our website for more inspiration.